Who we are
Our Hiring Process
Our recruitment procedure is an extensive process, and we firmly believe that a critical decision such as this cannot be made hastily after a single interview. We consider it crucial that our potential team members and clients are aware of the steps involved in our process. By following the instructions provided below, you will be one step closer to securing one of the most gratifying careers available. Your journey towards progress begins now.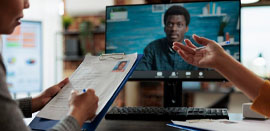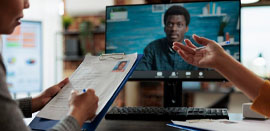 CSM
Screening
On a daily basis, our recruitment team diligently scrutinizes the applications and conducts pre-screening telephonic interviews with prospective candidates. During the course of the telephonic interaction, the applicant is probed about their motivation behind applying for a job at Flawless Care.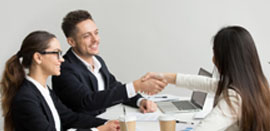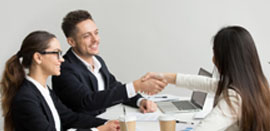 CSM
Interviews
We offer two distinct categories of interviews, namely an informal conversation and a formal one. Therefore, it is highly likely that you will be required to attend both types of interviews. The interviewing process is only a fragment of the overall decision-making process and typically encompasses an hour's duration. Our aim is to gain insight into the candidate's motivation behind applying for the position, and we will delve deeper into the specifics of working with our organization. Additionally, we welcome any questions that the candidate may have.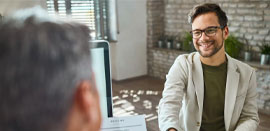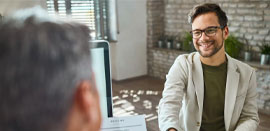 CSM
Offer
The interviewing process is an indispensable aspect of our company's recruitment cycle. It provides us with a golden opportunity to engage with potential candidates and gather vital information about their competency and suitability for the position. As a result, we dedicate a considerable amount of time to this process, usually spanning over an hour. The objective of this exercise is to gain a comprehensive understanding of the candidate's motivations for applying for this role and how their skills align with our organisation's needs. Our ultimate goal is to offer the position to a skilled and talented individual who shares our vision and values. Furthermore, we are open to answering any queries that the candidate may have regarding the position, the company culture, or any other related matters. We believe that transparency and clear communication are essential in creating a positive and fruitful work environment.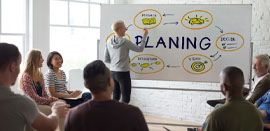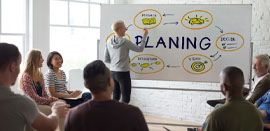 CSM
Induction & Training
Our organization ensures that all employees, regardless of their background or life experience, receive in-house training. This training encompasses various aspects of our company, including our operations, goals, and their vital role in contributing to our success. It aims to equip employees with the necessary skills and knowledge to perform their roles effectively. As we value continuous professional development, we provide regular refreshers, updates, and other training sessions throughout their employment. Additionally, we have an engaging online E-learning program available for employees.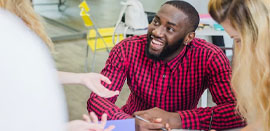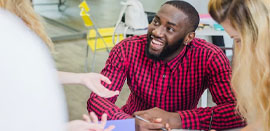 CSM
Shadowing And Probationary Period
Upon the completion of their training, the designated Care Manager will work in conjunction with the carer to arrange shadowing visits with clients as necessary, in order to enhance their skills and expertise.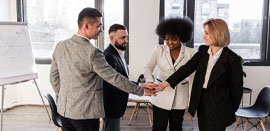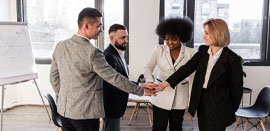 CSM
Strong Employee Relations
We hold the belief that the contentment of our employees equates to a positive working atmosphere. This, in turn, allows us to provide attentive and considerate care for our clients. We offer a range of measures to ensure that our staff feel appreciated and integrated into our organization. These include assigning each caregiver to a designated Care Manager who provides guidance and support, as well as organizing periodic training sessions to enhance their skills and knowledge. We also make a substantial contribution towards the expenses of staff members at all levels who are undertaking NVQ trainings in England. In addition, we send bi-monthly email updates to keep our staff informed, and regularly request their feedback through questionnaires. Finally, we provide supervision to ensure that our staff feel supported and valued in their roles.
Our Recruitment Process